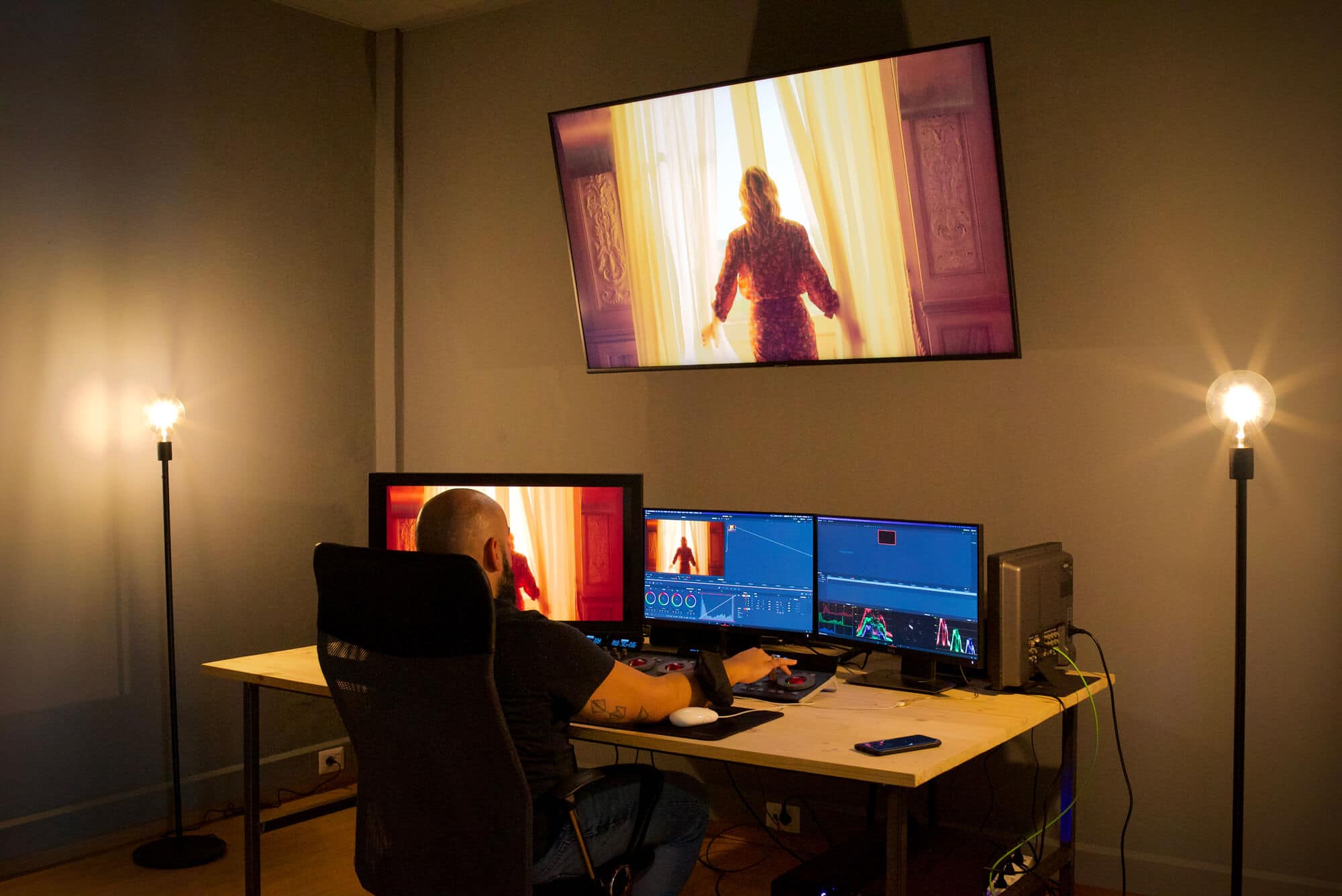 Da Vinci color correction station, Tangent Element and Eizo HDR PROMINENCE CG3145 monitor.
Velvet Cut suits all your Color Correction and grading requests.
Our colorist work on Da Vinci with Tangent Full Elements panel and Eizo
HDR Prominence CG3145 monitor. We can make yor SDR, HDR and
DOLBY VISION requests possible.